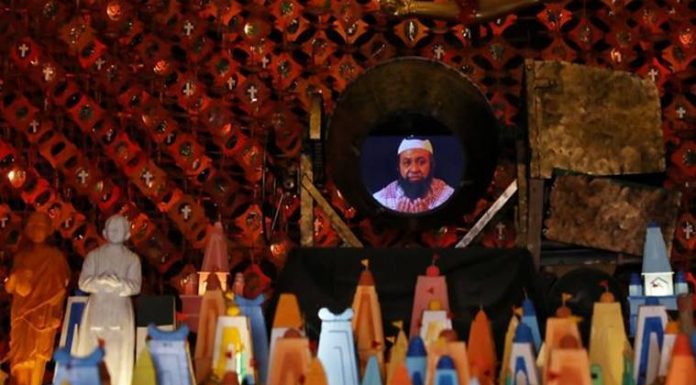 Photo courtesy: Opindia
Mamata's TMC leaders have gone all out to hurt religious sentiments. Instead of playing Hindu religious songs in praise of Durga Devi, they are playing the Azaan – the muslim call to prayer. Not just that, the pandals are showing symbols of multiple religions. Lawyers have now filed cases in local courts as this is a delibeate attempt to hurt Hindu sentiments. Strangely, one never sees these things in reverse.
Sadly, the police instead of stopping such actions which hurt sentiments, is busy monitoring social media about posts on this Beliaghata pandal.
Source: Opindia
Recommended for you