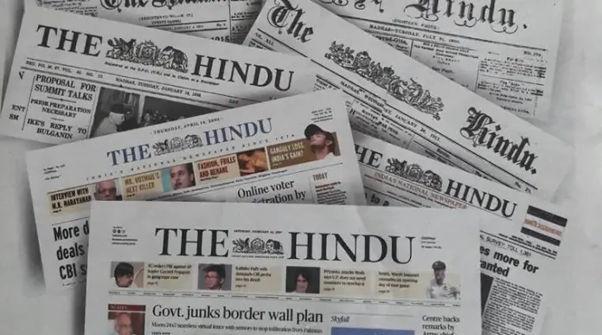 Photo courtesy: OpIndia
The weekend seems to have been a very difficult one for The Hindu. They seem to have spent many hours trying to figure out new ways to find anti-Modi/BJP content to fill in their newspaper for Monday. Despite those long hours, they didn't find worthwhile content to be published. So, they chose 3 bizarre ways to come up with such news and print it in prominent places in the newspaper.
The headline of their primary Op-Ed thunders as follows "Two messages from three photographs".
Read more at: https://www.opindia.com/2022/07/the-hindu-publishes-three-bizarre-articles-reinforce-anti-modi-propaganda/
Recommended for you