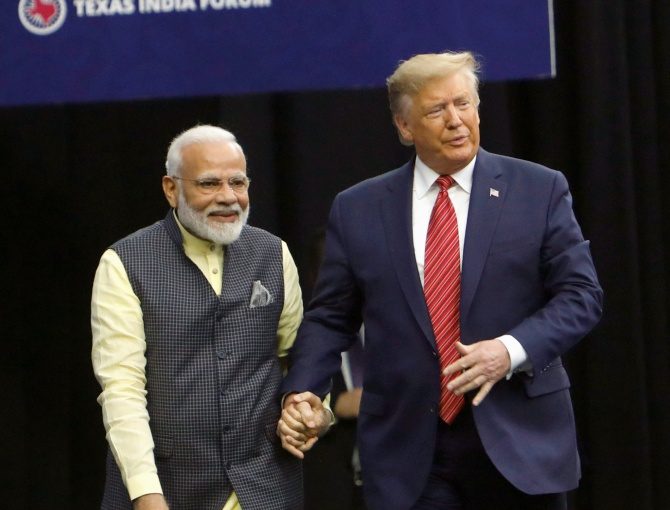 Photo courtesy: Rediff mail
Howdy Modi event was held in Houston, USA on Sunday that has brought few assurances and support for India.  First deal between both the countries are President Trump to look into export of more products in American Market including the support to civilian and military.
President Trump to support the cross border security causing a threat to India. The fight against Pakistan with India. On other hand Trump stabilizes his return by persuading the Indian American votes.
Source:Rediff Mail
Recommended for you