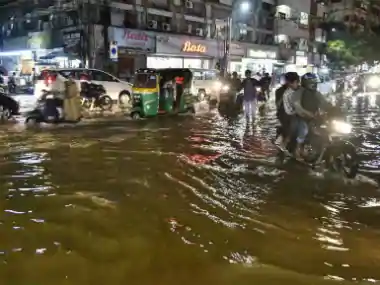 Photo courtesy: First post
About 200 houses have been affected by  water flows after the retaining wall of Hussain Sagar lake  has partially broken due to heavy rainfall. The Recent attack of the cyclonic storm "Hikaa" has affected several parts of India.
Many places of the city are waterlogged after the flow of water from the Hussain sagar lake. The Corporation of Hyderabad are trying to remove the water from the city. The IMD has reported that thunder shower and lights are possibly to stay for next four days in Hyderabad.
Source:First Post
Recommended for you