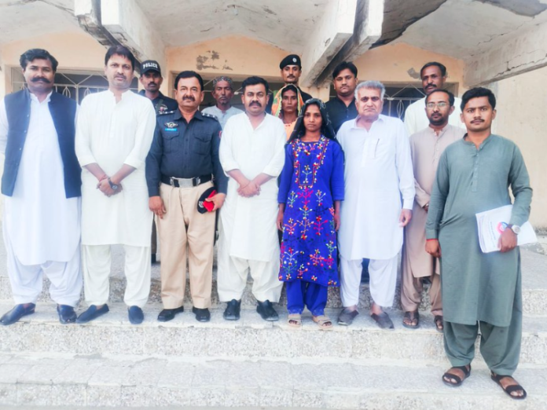 Photo courtesy: Hindu Post
A minor Hindu girl named Gudi Kolhi, who was abducted by Rustam Junejo a year ago and forcibly converted to Islam and married to him, has managed to escape his clutches and reach home. She was kept imprisoned by Junejo and gangraped by his family during this time. She approached a police station at Chelhar in Tharparkar district, Sindh after her return.
Gudi said that she was forcibly converted to Islam, and she does not know how to recite kalma (Islamic profession of faith) or offer namaz, as she is a Hindu. "I was forcefully converted to Islam," she stated. Watch video in this article..
Read more at: https://hindupost.in/world/pakistan/i-dont-know-namaz-i-am-a-hindu-minor-pakistani-hindu-girl-gudi-kolhi-after-escaping-year-of-sex-slavery/
Recommended for you