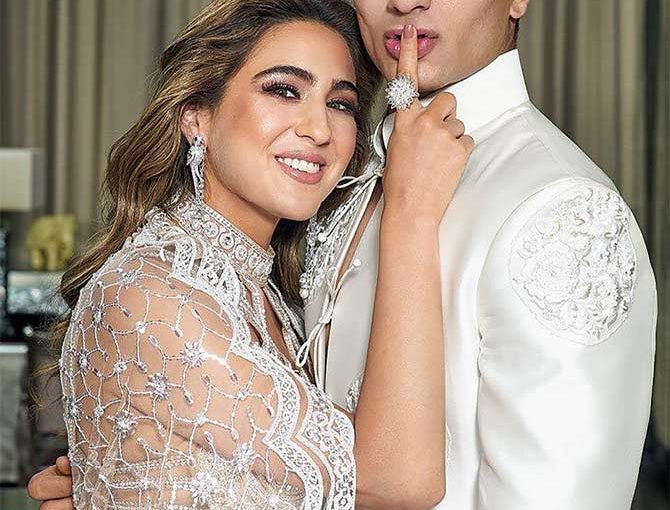 Photo courtesy: Rediffmail
The Hello! Mag cover photo has amused the readers, the tuning of both brother and sister, Sara Ali Khan and Ibrahim together shows the super bonding between the two kids.
While speaking to Mag Ibrahim said that their brother and sister rarely fight because Sara Ali Khan is five years elder. Ibrahim also added "On occasions that we do, it's over the stupidest things. We are very close and love each other a lot." The picture of the duo Ibrahim and Sara ali khan was taken by Ram Shergill a London based artist.
Source: Rediff mail
Recommended for you