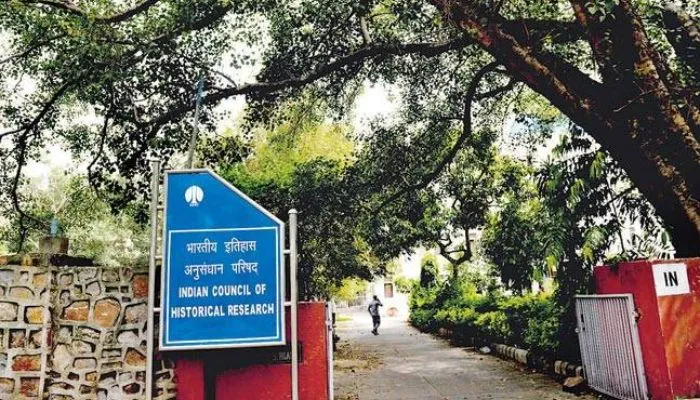 Photo courtesy: OpIndia
On Friday (February 24), the Indian Council for Historical Research (ICHR) put an end to the singing of the national anthem by its staffers within its campus.
This was, despite the fact it had been a daily routine at ICHR for the past 6 months. Not only that, the images of Bharat Mata and educationist Deendayal Upadhyaya were also removed from the ICHR conference room and office of member secretary Umesh Kadam.
Read more at: https://www.opindia.com/2023/02/ichr-stops-national-anthem-removes-bharat-mata/
Recommended for you