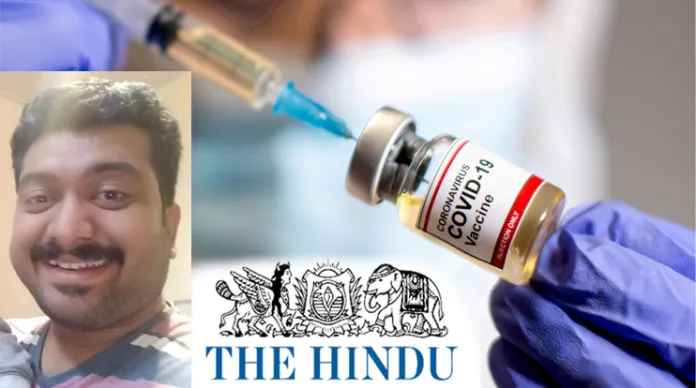 Photo courtesy: opindia
The Hindu had said that if the vaccination goes at the same rate as of February, it will be impossible to administer 400 million doses, only around 15% of the same would be done.
On 17th July, India crossed 400 million doses of Covid-19 vaccine administered to the people, with the vaccination rate picking up in the last one month. By the end of the day yesterday, India had vaccinated more than 40 crore or 400 million people, with around 51 lakh vaccinations on Saturday. This crossing the 400 million doses prompted a large number of social media users to inform The Hindu how their prediction vaccination has gone horribly wrong.
.
Read more at: https://www.opindia.com/2021/07/hindu-journalist-offers-bizarre-justification-for-wrong-vaccination-prediction/
.
Recommended for you