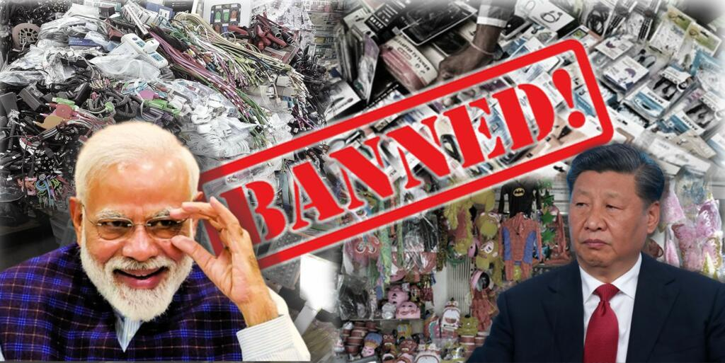 Photo courtesy: TFI Post
The Chinese stand in opposition to whatever they preach when it comes to geopolitical trade. Despite that, the low cost of production makes China the favourite destination for the manufacture of goods. China is perhaps the biggest exporter of manufactured goods in the world. On the contrary, the nation has an accolade for exporting substandard products in the global market.
Conversely, the PM Modi led central government has decided to curb the Chinese imports of substandard electronic products and toys into the Indian markets.
Read more at: https://tfipost.com/2022/12/import-of-chinese-toys-and-electronics-modi-government-has-hit-the-nail-on-the-head/
Recommended for you