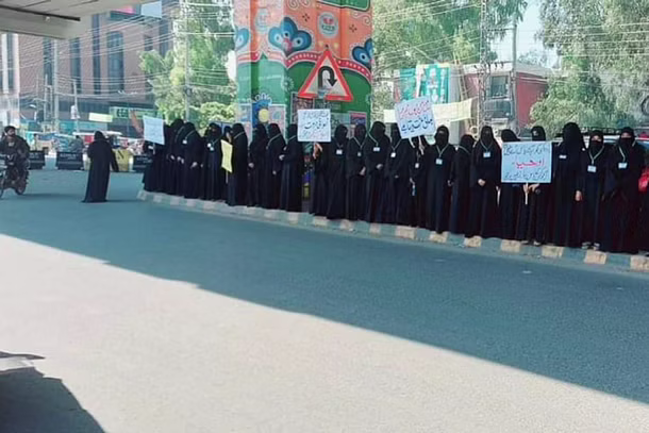 Photo courtesy: Swarajyamag
Women clad in hijab (full-body veils barring eyes, in this case) hit the streets in Pakistan yesterday (8 March) in protest of the annual 'Aurat March'. Decrying the "un-Islamic" and "western ideas of feminism" allegedly propagated by Aurat March participants, the hijabi women named their rally "Haya March", translated as rally of modesty.
.
Read more at: https://swarajyamag.com/politics/in-pakistan-hijab-is-a-weapon-against-un-islamic-aurat-march
.
Recommended for you