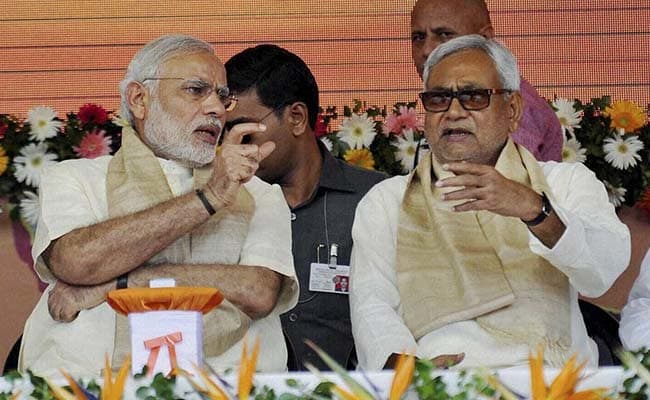 Photo courtesy: NDTV
The CM of Bihar, Nitish Kumar assures Prime minister of India to win all the 40 seats from Bihar in the Lok Sabha Elections. Narendra Modi also spoke and severely criticized about Congress party who were discouraging the Indian soldiers asking for the proofs on attacks retaliating to Pulwama attack.
While campaigns are significantly carried by the political parties due to Lok Sabha almost "knocking at the door". The Sankalp Rally was organised at the historical place Gandhi Maidan in Patna, discussing on several issues related to Political Parties and India has shown CM's support to the BJP, Narendra Modi in the huge crowd pre-elections campaigns.
Source: NDTV
Recommended for you