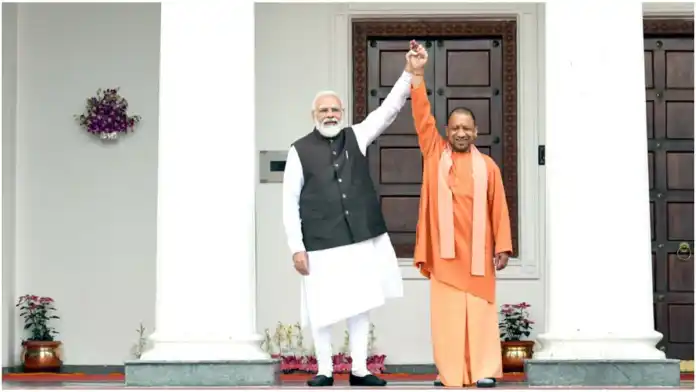 Photo courtesy: Opindia
He was vilified, he was abused, misrepresented and tarnished for fighting for Hindus. Not just that, he was disparaged for wearing his own faith on his sleeve, being the Mahant of the great Gorakhnath Math. "If they kill one Hindu, we will kill 100", "Yogi Adityanath: The monk who owns a revolver, a rifle, and Rs72 lakh in assets", "Yogi Adityanath is the face of BJP's Hindutva project: Symbolism of the monk in saffron robes" and of course, the infamous "Militant Monk" cover of the Washington Post were some of the headlines over the years used by the global media to define Yogi Adityanath.
.
Read more at: https://www.opindia.com/2022/03/yogi-adityanath-hindus-no-nonsense-nothing-to-lose-hindutvavadi-iron-fist-up-election-result/
.
Recommended for you