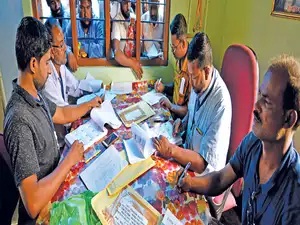 Photo courtesy: Economic Times
Long time has taken on documenting files for NRC in Assam, due to unavailability of proper documents of the people.
Final draft of NRC to be released on June 22nd though the verification round yet not cleared due to lack of document once again. Verification process will be done by Local Registrar Of Citizen Registration for which the immigrants has been asked for proper documents. After proper document verification will be published on 31 July 2019.
First NRC in Assam draft was published on 31 December 2017 the final round was cleared by 19 millions.
Source: Economic Times
Recommended for you