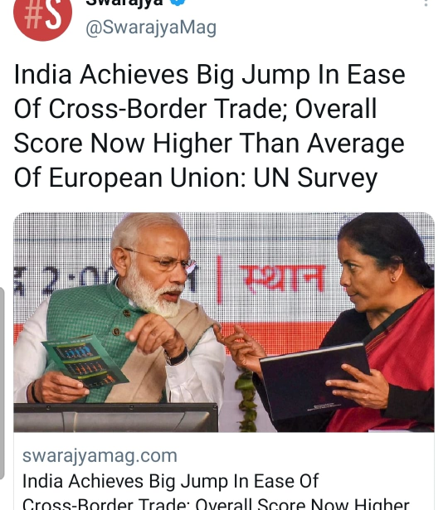 Photo courtesy: in.news.yahoo
In a positive development, India has achieved big strides in the ease of cross-border trade as per the latest United Nations (UN) Global Survey on Digital and Sustainable Trade Facilitation, which studied 143 different economies over a period of two years, reports Livemint.
.
Read more at: https://in.news.yahoo.com/india-achieves-big-jump-ease-052145945.html
.
Recommended for you