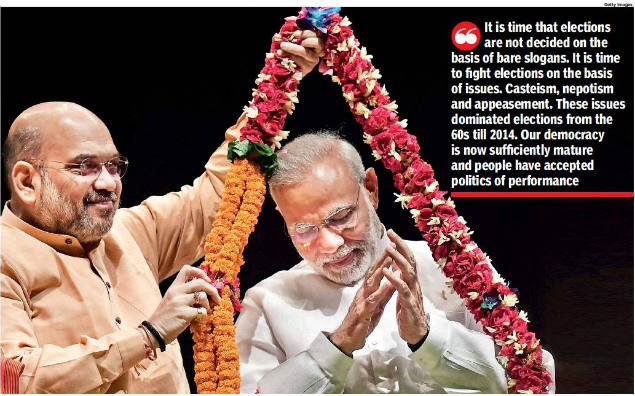 Photo courtesy: Economic times
According to India BJP chief Amit Shah has focused on the winning policy of democratic India when develop to become economically stronger and skilled. The Alliance of NDA and BJP expects to bring up a higher beneficial strategy then present situation. Tactfully handle and solve problems instead of blaming others on the happening issues.
Talking about the lower class people and the benefits provided to them from their bank accounts until health benefits.
Though facts to look into the middle-class people who are larger in number and more effective compared to the lower classes are still deprived of many benefits, if not government employees.
A large section of the middle class is small businessmen, holding private jobs highly educated but with unstable financial support that should be taken into focus to build a better India and stronger platform for the party.
Source:Economic Times
Recommended for you