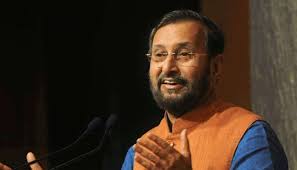 Photo courtesy: Times of india
Union Environment Minister Prakash Javadekar said on Tuesday that 29 percent of total land in India is degraded and needs to be recovered, India government will restore 50 hectare of land by 2030.
Global conference is going to be held  on September 2-13. About 200 countries are suppose to attend the conference, 100 ministers will participate.
India Government is hosting the conference of parties,it is observed that about one third of the land in the world is degraded and initiatives are taken to increase the fertility of the land.
Source:Economic times
Recommended for you