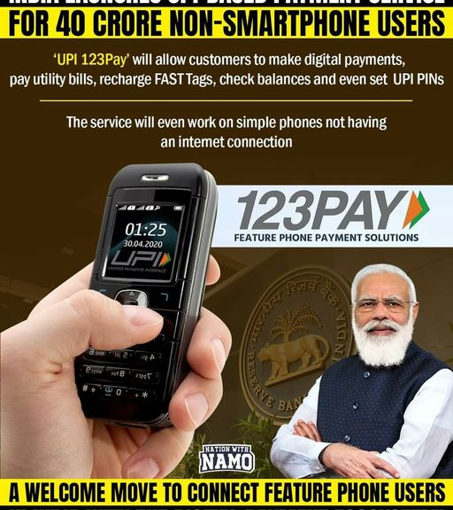 Photo courtesy: Techcircle
Reserve Bank of India (RBI) has rolled out the digital payment solution 'UPI123Pay' for over 40 crore feature phone users that will enable them to execute all kinds of Unified Payments Interface (UPI) transactions except payment through scanning QR codes.
The new service would allow non-smartphone users to make instant digital payments, which will further deepen the digital payments network, especially in rural areas of the country, the RBI claimed.
.
Read more at: https://www.techcircle.in/2022/03/08/rbi-rolls-out-upi123pay-to-enable-digital-payments-for-feature-phone-users
.
Recommended for you