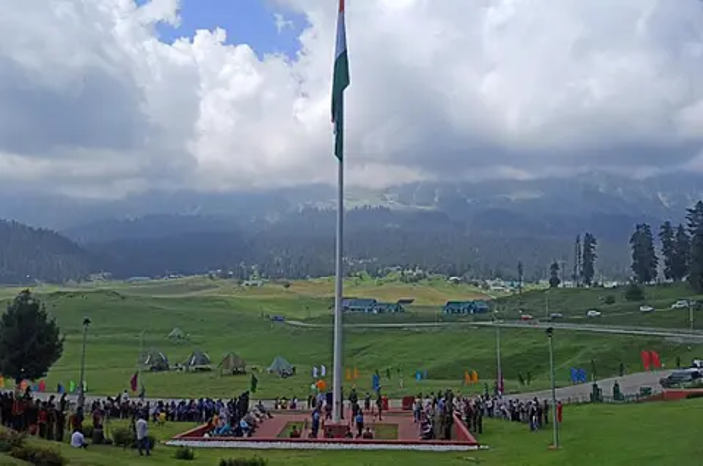 Photo courtesy: Swarajyamag
As part of the celebrations to mark the 75 years of Independence, a 100 ft tall National Flag was dedicated to the nation at Gulmarg in Jammu and Kashmir in a modest ceremony on Tuesday, officials said. The ceremony was presided over by Lt. Gen. Y.K. Joshi, Army Commander Northern Command. He also honoured the next of kin of soldiers who had made the ultimate sacrifice in the service of the nation.
.
Read more at: https://swarajyamag.com/insta/indian-army-installs-100-feet-tall-tricolour-in-jks-gulmarg
.
Recommended for you