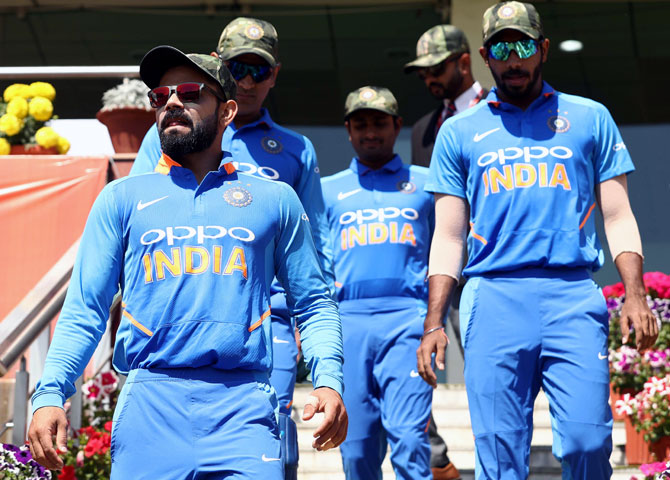 Photo courtesy: Rediffmail
Indian Cricket Players wore caps that had the unique texture symbolizing the Indian Armed Force, this is to show them respect and honor. These caps were worn after BCCI has taken permission from ICC in the ODI match of India and Australia, in Ranchi.
Bowling Coach Bharat Arun said that the PCB thought that the Indian team had done this without any permission, Chairman of Pakistan cricket board said that they believe cricket and sports should not be mixed together. ICC in response said the cause of wearing the special caps is to raise funds and in memory of the martyred soldiers.
Cross-Border terrorism providing shelter to the terrorist are of high credibility for Pakistan but expressing the grief for own countrymen is defined India's team as "the credibility in the cricketing world has gone down very badly".
Source: India Today
Recommended for you