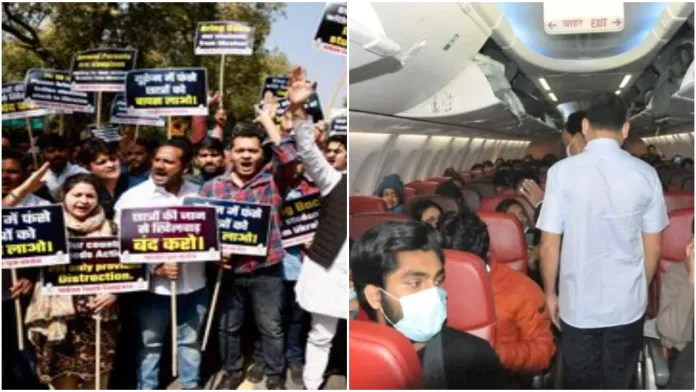 Photo courtesy: Opinidia
At the time when the Indian government is leaving no stone unturned to bring back its stranded nationals from the war-hit Ukraine, the Congress has yet again opted to use the catastrophe for playing petty politics. According to reports, on March 1, 2022 (Tuesday), the Indian Youth Congress members staged a protest near External Affairs Minister S Jaishankar's residence here in Delhi, demanding the safe evacuation of Indian students stranded in war-torn Ukraine.
.
Read more at: https://www.opindia.com/2022/03/congress-protest-s-jaishankars-house-evacuation-indians-govt-brings-2252-shifts-9000-ukraine/
.
Recommended for you