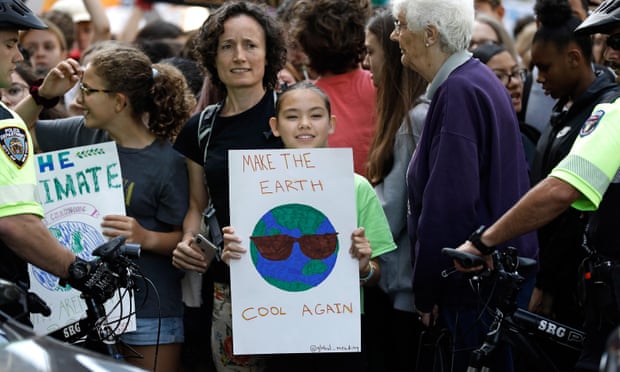 Photo courtesy: Theguardian
Suddenly, like the infamous Lokpal protests (of the infamous Aam Aadmi gang which became a party), lakhs of youth staged dharnas and protest all over the world, INCLUDING IN NEW DELHI, pushing governments to act on "CLIMATE CHANGE NOW, THERE IS NO PLAN B". FANTASTIC.
But each of the protestors and youth can do so much more like:
– Not use plastic bottles, plastic bags, plastic throwaways
– Reduce or avoid red meat
– Reduce or avoid processed food.
– Take bus or public transportation and even walk more.
– Plant trees in their rooms, flats and homes.
– Help clean up the environment.
And much more in addition to protests.
Source:Aljazeera
Recommended for you