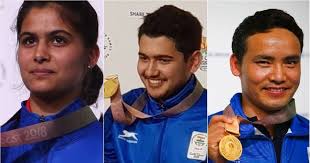 Photo courtesy: Scroll.in
The Executive Board of CWG Federation has finally decided to remove from the game of shooting from the programme of Olympic 2022 games. Shooting department has improved in India as 22 medals collared by the young shooters in World Cup.
But on the decision of removal of shooting games India Olympic association has decided to boycott the Olympics,if the shooting games are not reintroduced in the Olympic 2022 games.
Source: TOI
Recommended for you