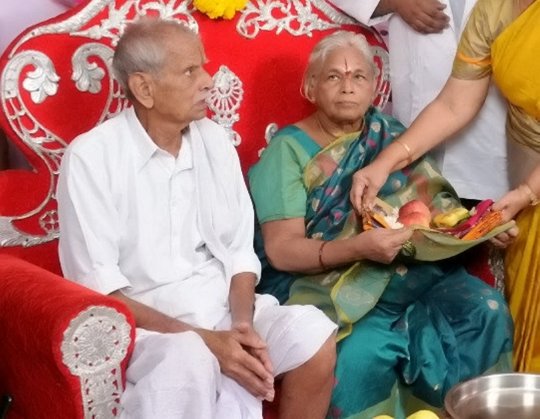 Photo courtesy: metro.co.uk
Erramatti Mangayamma, 74 and husband Raja Rao, 78, delivered two healthy girl children – both a miracle and a world record (surely accidental) for the oldest parents to give birth to children. There were so many to the mother and children along the way. They announced, "We are the happiest couple on earth today", which could not be more true. They are from Andhra Pradesh and had been children after 57 years of marriage. The success was partly made possible by IVF fertilization. Both parents are recovering even as it is reported that the father had a heart attack.
Interestestly, previous record was also held by an Indian also, by 70-year-old Daljinder Kaur from Punjab in 2016.
Source:metro.co.uk
Recommended for you