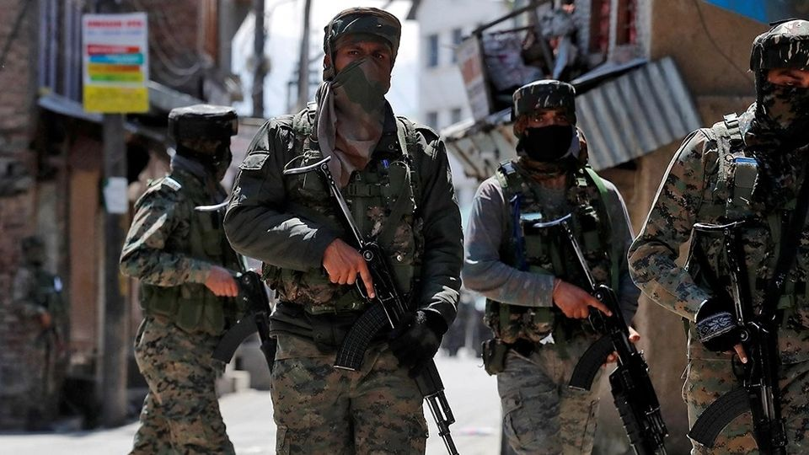 Photo courtesy: Facebook
Do not accept the theory of "Intelligence failure" just because media uses it loosely in their reporting incase of any terror attack in India. Our intelligence agencies have averted many attacks in last 1 month. We enjoyed 15 Aug 2021 because of intelligence success.
Let us look at the events of last couple of weeks.
31st July : Jaish chief Masood Azhar's nephew killed in J&K's Awantipora encounter, was involved in Pulwama attack
3rd Aug : 1 terrorist killed in the ongoing encounter at #Bandipora . The terrorist was a resident of Ugada district of Punjab in Pakistan and his body was retrieved from the site of the encounter. 1 AK-rifle, 2 AK magazines, 40 AK rounds, wireless set & a medicine bag recovered
6th Aug : 2 terrorists killed in Rajouri encounter. Two AK 47 assault rifles with nine magazines and 232 rounds, four grenades, ammunition pouches, batteries, bandages, pills and other materials of day to day use were recovered from their possession
7th Aug: Arms, ammunition dropped by Pak drone recovered from Samba in J&K;  two pistols, five magazines, 122 rounds of ammunition and a silencer were recovered
7th Aug : #JammuAndKashmir's  #Mochwa area of #Budgam -> one unidentified terrorist killed, a pistol and an AK 47 rifle recovered.
9th Aug: After Kashmir, Pakistan's nefarious act in Punjab, Drones dropped weapons in Amritsar
10th Aug: Journalist Aadil Farooq arrested with 2 grenades by CRPF near Lalchowk in Srinagar, Kashmir. Minutes after Grenade attack near Amira Kadal
12th Aug: 15 Grenades, 3 detonators, 5 pistols with ammunition, 1 packet heroin recovered by security forces during a search operation in Hajitra, Tadd village near the Line of Control in Karnah sector of North Kashmir's Kupwara district
13th Aug: "Major Tragedy Averted": Pak Terrorist Planning Attack On J&K Highway Killed.  1 RPG. AK 47 rifle, Rocket launcher & grenades (cells) recovered.
13th Aug: #HandGrenade found in posh area of #Amritsar just few back #tiffin bomb is acquired with RDX
13th Aug: Delhi special cell has seized a massive arms consignments of over 50 pistols, magazines and cartridges. Four arrested.
14th Aug: Terrorist hideout at Tanta forest in Doda district and recovered a huge cache of arms and ammunition from an underground dump
14th Aug: JeM module busted: Terrorist Ijahar Khan planned IED blasts, drone attacks in J&K, Ayodhya ahead of August 15
14th Aug: Hizbul Mujahideen terrorist arrested in Jammu and Kashmir's Kishtwar, One grenade, one magazine and 30 rounds of AK-47 rifle recovered.
Action is not just limited to J&K but NIA
is busting ISIS module through out the country. On 5th Aug, NIA busts major ISIS module in Kashmir, Karnataka, Kerala. This is just one more sample. Our govt & agencies have not allowed to ISIS to grow in India. Thank them.
Thanks to Indian intelligence services & Security forces that they did not allow Pakistan & Jihadi Terrorists to execute their plans. Our govt has given them a free hand that's why we are safe in our cities. Don't blame govt/security forces based on media or 1 incident which terrorists are able to execute out of 100s of attempts.
.
Read more at: https://www.facebook.com/PMOIndiaReportCard
.
Recommended for you