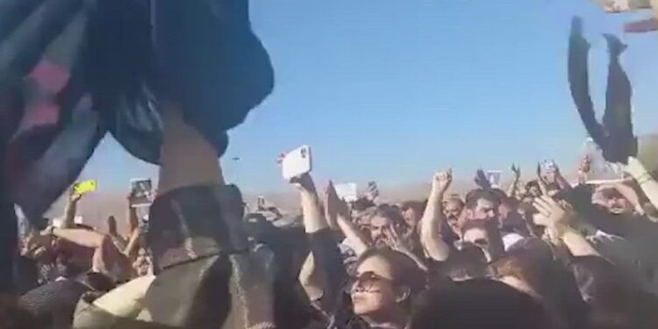 Photo courtesy: Organiser
Tehran [Iran]: A series of protests erupted in western Iran on Saturday over the death of a 22-year-old woman, Mahsa Amini, following her detention by Iran's morality police where the women protestors took their hijabs off to protest the mandatory veiling, media reports said.
In multiple videos that are going viral on social media showed protesters were seen shouting anti-government slogans after gathering in Saqqez, the hometown of Mahsa Amini as they mourned the 22-year-old who died in a hospital. A huge crowd of people have gathered at the cemetery, chanting "Death to Dictator" slogan, according to videos received by Iran International.
Read more: https://organiser.org/2022/09/19/94349/world/asia/iran-women-take-off-hijab-mark-protest-over-death-of-mahsa-amini-after-detention-by-morality-police/
Recommended for you