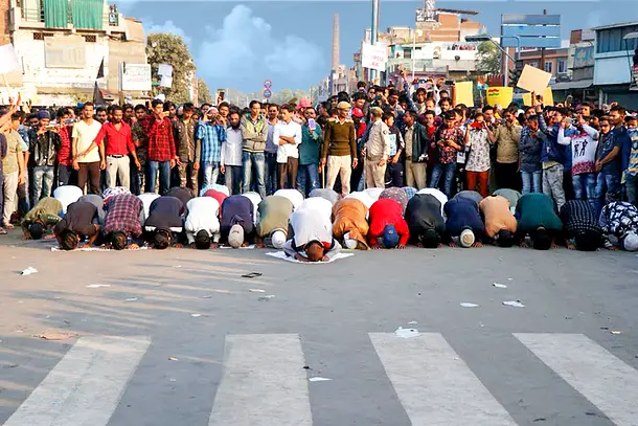 Photo courtesy: Swarajyamag
It takes genius to misrepresent Hindu positions and aspirations in order to paint issues in such a way as to make them about Muslim victimhood. In an article published by The Print (www.theprint.in), Hilal Ahmed says that the "aggressive Hindutva campaign to interrupt a peaceful assembly of Muslim worshippers performing namaz" upsets him deeply for it allegedly goes against two principles he cherishes: his spiritual faith in Almighty Allah and his belief in the Gandhian ideal of "sarvadharma sambhava".
.
Read more at: https://swarajyamag.com/politics/is-namaz-in-public-spaces-a-purely-religious-act-or-a-political-one
.
Recommended for you