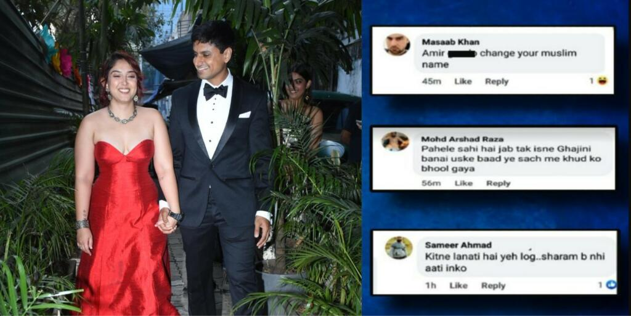 Photo courtesy: TFI post
India is a secular nation. Indeed, the constitution of India proposes so. However, secularism is deemed to be the sole responsibility of Hindus, as they are expected to be tolerant, taking up all the hatred propelled against them calmly and never responding.
On one hand, the Islamo-leftist cabal celebrates the followers of Sanatan Dharma exhibiting tolerance and accepting the practice of different religions. On the other hand, they hound co-religionists for doing the same. The recent trolling of Aamir Khan's daughter Ira Khan posting her engagement with Nupur Shikhare, a Hindu is a prime example of their skewed secularism.
Read more at: https://tfipost.com/2022/11/islamists-are-going-hammer-and-tongs-after-aamir-khan-as-daughter-ira-gets-engaged-to-a-hindu/
Recommended for you