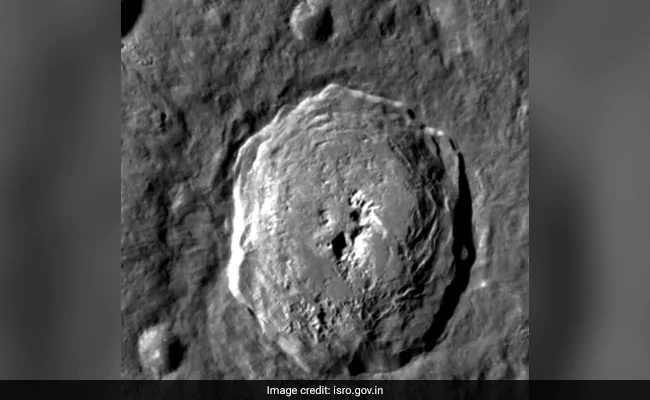 Photo courtesy: NDTV
Images of craters are clicked by the space craft revolving round the moon. The crater images of Somerfeld, Kirkwood, Jackson, Mach, Korolev, Rozhdestvenskiy, Hermite and plaskett are taken that are shared by ISRO Chandrayaan-2. The craters are named on famous scientists,philosophers and physicists.
Three orbit activities are yet to be completed by ISRO Chandrayaan-2 before the lander separated from the orbiter on September 2nd and then on September 7th planned a soft landing in the south polar region of the moon.
Source: NDTV
Recommended for you