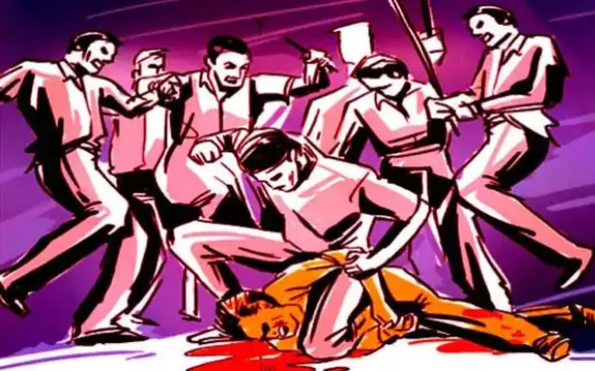 Photo courtesy: OpIndia
Hours before the swearing-in of ministers of a new government in Bihar, miscreants went on a rampage in the Barbigha Police Station area of Sheikhpura district. The incident took place on the night of August 15. They not only broke goods at shops but also beat up the shopkeepers for no apparent reason.
As per reports, they thrashed at least a dozen shopkeepers. The eyewitnesses stated that the miscreants were saying that now the government has changed and their leaders would rule the state.
Read more at: https://www.opindia.com/2022/08/it-is-our-government-now-goons-in-bihars-sheikhpura-attack-shopkeepers/
Recommended for you