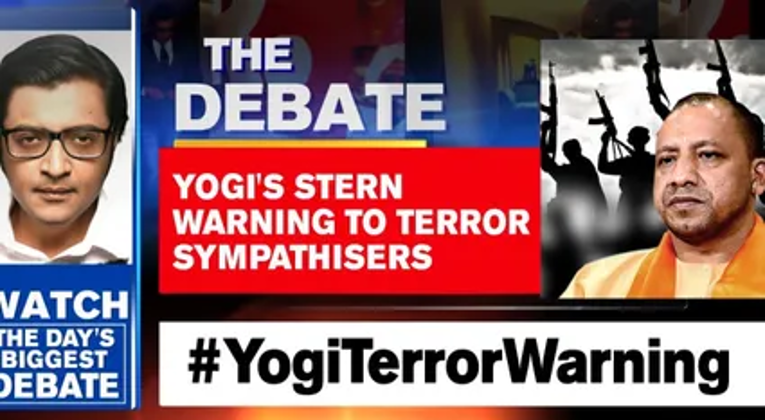 Photo courtesy: Republicworld
Uttar Pradesh CM Yogi Adityanath on Tuesday issued a strong message to terror sympathisers in the country as several opposition parties expressed doubts on the terror crackdown by the UP's Anti Terror Squad capturing two Al Qaeda linked terrorists who were planning serial bomb blasts ahead of Independence Day. While pointing towards the opposition such as Congress, Samajwadi Party and Bahujan Samaj Party who cast aspersion on the anti-terror operation of the state force, Adityanath said that terror has no religion and all those who plan to perpetrate terror will be strongly dealt with.
.
Read more at: https://www.republicworld.com/india-news/politics/yogi-adityanath-issues-strong-warning-to-terror-sympathisers-says-it-wont-be-tolerated.html
.
Recommended for you