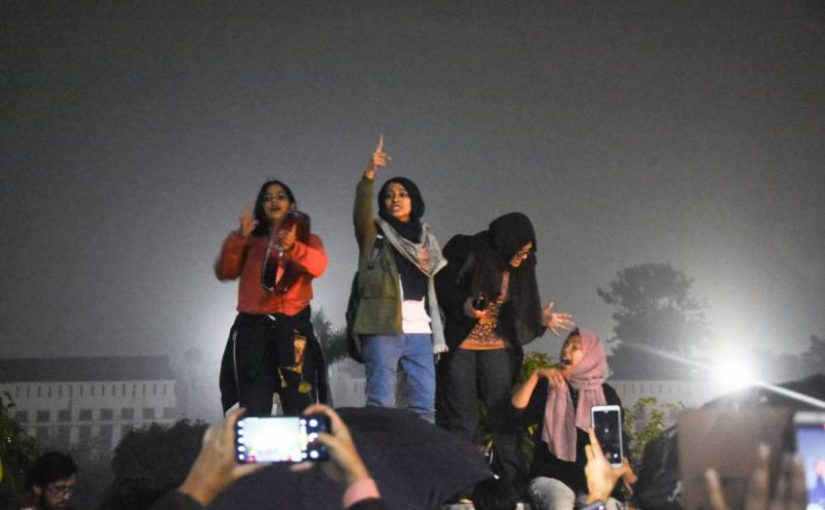 Photo courtesy: Outlookindia
After the massive anit-CAA protests and violence carried by allegedly Jamia Millia Islamia students or the support they give to outsiders, per reports the University is REFUSING TO GIVE VIDEO FOOTAGE TO THE POLICE. Lest we forget, this tax funded university is where the students were protesting with these anti-national slogans:
'Hinduon se Azadi' and 'Chheen ke lengey Azadi' and 'Ladh ke lengey Azadi'. The slogans translate to 'Freedom from Hindus', 'We will fight for freedom'.
They are a government institution and subject to the laws of India. This pampered university receives over Rs. 3 lakhs per student each year.
SO SORRY JAMIA MILLIA ISLAMIA'S ADJUST STUDENTS – BOTH GIRLS AND BOYS, YOUR VIOLENCE VIDEO FOOTAGE HAS TO BE GIVEN TO DELHI POLICE AND ALL HAVE TO FACE CONSEQUENCES PER THE LAWS OF INDIA WHICH FUNDed YOUR EDUCATION …
Source: Opindia
Recommended for you