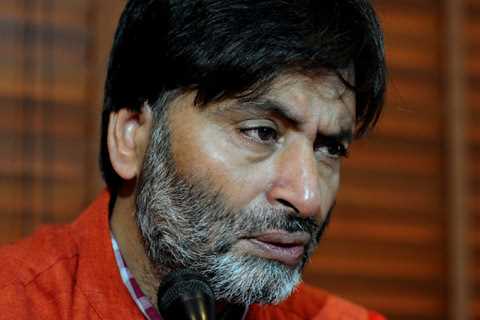 Photo courtesy: Rising Kashmir
Separatist Yasin Malik of Jammu and Kashmir Liberation Front has been taken in detention under the Public Safety Act, a person can be kept without any judicial interruption for six months. On 22nd February late night he was arrested by police and taken to Kothibagh Police Station and on 26th February his house was raided under the authority of National Investigation Agency.
Many cases are found to be filed on Yasin Malik, the CBI has pleaded to cover all the files and look into the cases of the separatist, whereas the next hearing on the pending files is on 11th March.
Source: Opindia
Recommended for you