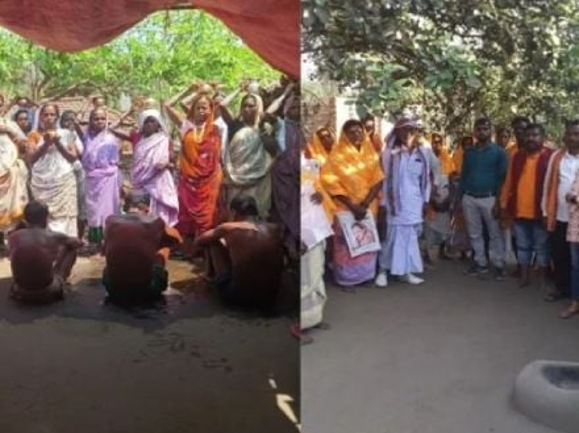 Photo courtesy: Hindujagruti
While Christian missionaries operating in the rural hamlets of Jharkhand have been luring vulnerable tribals with land and money in order to convert them, members of various Hindu outfits have been working tirelessly to free these innocent tribals from the clutches of such evangelists. A week after 181 tribal community members were converted back to their Sarna religion in different villages of Jharkhand's Garhwa district, hundreds of people from 61 families of Vanvasi (tribal) Samaj in Jharkhand's Sahibganj district did the same on March 25, 2022.
.
Read more at: https://www.hindujagruti.org/news/157368.html
.
Recommended for you