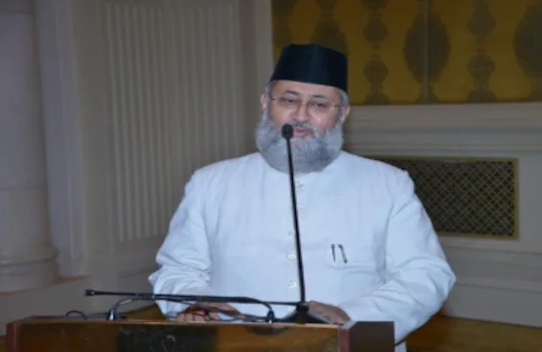 Photo courtesy: Hindu Post
A few days after media report that Muslim clerics 'unanimously' supported the demand for a ban on the Popular Front of India (PFI) at an interfaith conference organised on Saturday by the All India Sufi Sajjadanashin Council (AISSC) which was attended by NSA Ajit Doval, one of the leading clerics who attended that conference has executed a neat U-turn.
Maulana Syed Salman Husaini Nadwi – president of Jamiat Shabab-il-Islam and former Dean at the famous Islamic seminary Nadwatul Ulema at Lucknow, a premier institution of Islamic teaching ranking in the same class as Darul Uloom, Deoband – has now stated that he "wasn't aware" about the conference resolution demanding a ban on PFI. Some years back, this same senior cleric had praised IS (Islamic State) chief Abu Bakr Baghdadi.
Read more at: https://hindupost.in/dharma-religion/jihadi-maulana-at-inter-faith-sufi-conference-attended-by-nsa-doval-does-u-turn-now-compares-pfi-to-rss/
Recommended for you