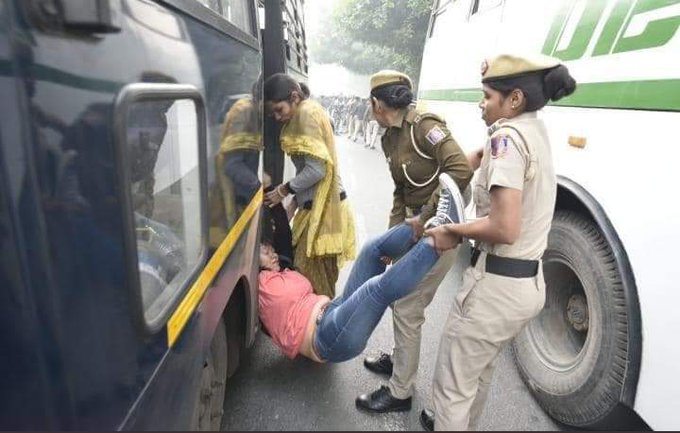 Photo courtesy: Firstpost
Intolerable fee hike that was not of Rs 50 or Rs 100, the rent for Single-Seater room has risen upto Rs 600 from just Rs. 20 per month. The hike has annoyed the students and landed down to protest against it from Monday.The clash increased to an extent that they had broken the barricades by the Delhi Police. The JNU students have demanded for the withdrawal of the draft and re-revise the charges.
The JNU students Union said that scholarship of the Bachelors and Masters are only Rs. 2000 per month, MPhil and PhD students with Rs. 5000 UGC Non Net scholarship. Also said that most student come from the family with annual income of Rs. 1.44 lakh.
Source:First Post
Recommended for you