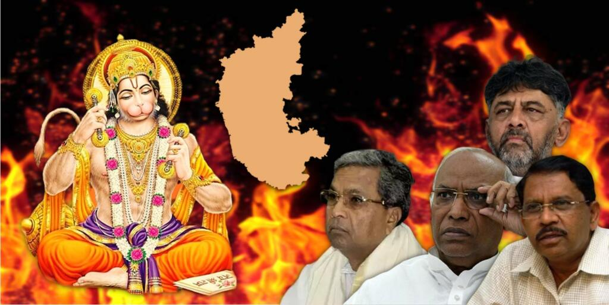 Photo courtesy: TFI Post
Karnataka Assembly election, 2023: The adage "you reap what you sow" holds true in the current political climate as the Congress party, in a desperate bid to cling to power, has stooped to the lowest of lows. Their conduct has been nothing short of reprehensible, as they have unabashedly resorted to unsavory alliances, aligning themselves with the most vile and corrupt characters, such as the political wing of PFI.
Moreover, they have left no stone unturned in their shameless pursuit of power, even if it means stoking linguistic tensions by making a Delhi boy a "Kannada Gaurava" to bully individuals merely because of their affiliation with the BJP.
Read more at: https://tfipost.com/2023/05/bhagwan-hanuman-is-all-set-to-burn-congress-lanka-in-karnataka/
Recommended for you