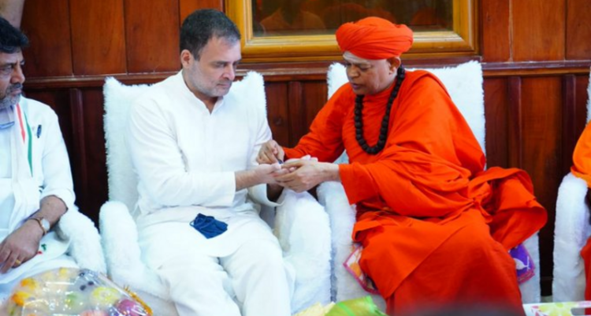 Photo courtesy: News 18
Karnataka's Chitradurga police have begun an investigation into a Protection of Children from Sexual Offences Act 2012 (POCSO) case registered against the chief pontiff of the Murugha Mutt, Dr Shivamurthy Murugha Sharanaru, along with four others.
The first information report (FIR) alleges the pontiff and four others allegedly sexually abused two high school girls. In his defence, the pontiff called the case a "big conspiracy against him and the truth will be revealed soon". He further said that this was the handiwork of his adversaries who tend to resort to blackmail or 'roll call' as a method to gain power.
Read more at: https://www.news18.com/news/india/karnatakas-muruga-mutt-seer-who-gave-deeksha-to-rahul-gandhi-booked-under-pocso-5840077.html
Recommended for you