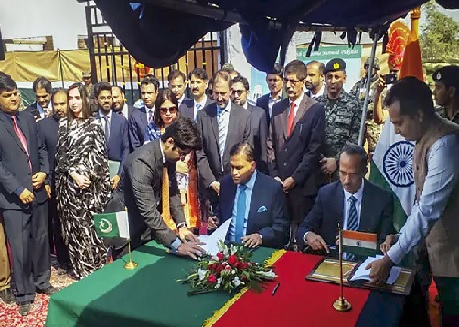 Photo courtesy: NDTV
The religious pilgrimage has been already opened for the Indian pilgrims that will have a visa-free entry to the Gurdwara Darbar Sahib, with the construction of Kartarpur Corridor.
Pakistan has arranged about 80 immigration counters for the pilgrims for the faster movements of the pilgrims. India and Pakistan has the signed the agreement on the Kartarpur and will allow 5000 pilgrims to visit the holy place, Gurdwara Darbar Sahib, place where Nanak has spent 18 years of his life.
Source:NDTV
Recommended for you