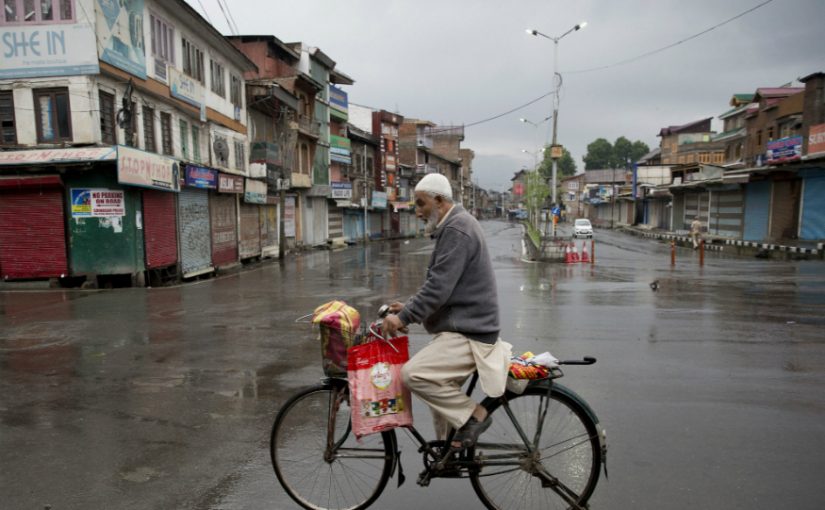 Photo courtesy: News 18
Consecutively for three days the shutdown of Kashmir business and shops continues that started from Wednesday. The public transport also was off-road, only few private cars were seen running on the road. The mosque Jamia Masjid was again called off for Friday prayers for 16th consecutive Friday after the announcement of the withdrawal of Article 370.
Phones with 2G connection were resumed after revoking the article 370, but later suspended. The separatist politicians, leaders are under preventive custody. Omar Abdullah and Mehbooba Mufti are in house arrest. Kashmir business and shops were opening for two to three hours but now not a single shop is seen to open for half an hour.
Source:news 18
Recommended for you