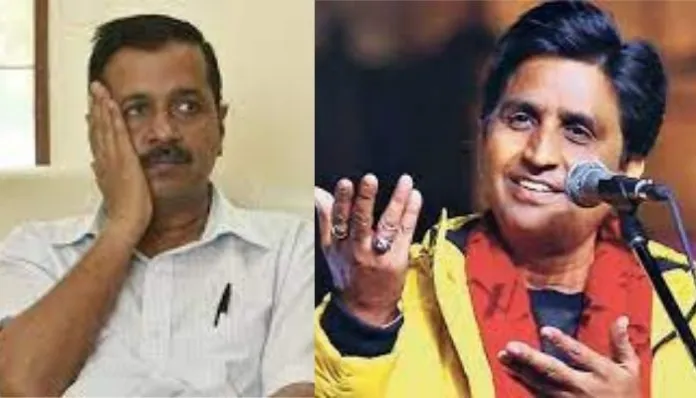 Photo courtesy: Opindia
AAP, the self-proclaimed cleanest party, has yet again showcased its goon-like attitude, this time to media houses. Raghav Chadha, AAP MLA from Rajendra Nagar of Delhi, has threatened media houses for covering a video in which Dr. Kumar Vishwas, the poet and an ex-leader of AAP, has exposed Arvind Kejriwal and his separatist aspirations.
.
Read more at: https://www.opindia.com/2022/02/aap-threatens-media-houses-for-covering-kumar-vishwas-video/
.
Recommended for you