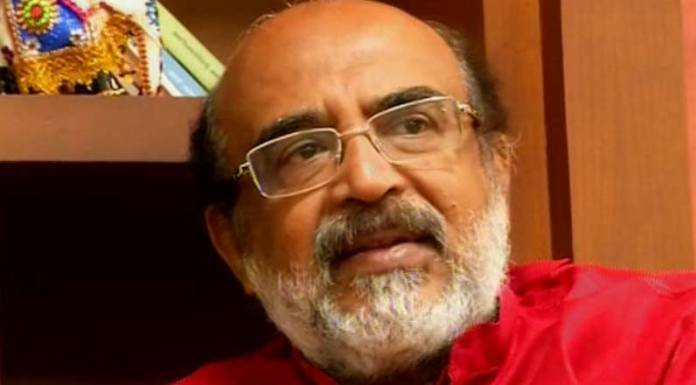 Photo courtesy: Opindia
Not only does the Kerala government want to deliberately hurt the majority community (Hindus) sentiment by violating 2,000 year old traditions of the Ayyappa Swami temple, BUT IT IS CALLING ALL PROTESTORS TERRORISTS … REALLY.
Nearly 5 Crore of ordinary and everyday Keralites – of all ages, from all castes and walks of live have taken time out of their busy days to spontaneously protest both the Supreme Court controversial ruling to allow women of all ages into the temple, and the Kerala government's rush to implement this.
BUT …. THE KERALA GOVERNMENT SAYS YOU ARE A TERRORIST…LIKE ISIS, KILLERS AND THE LIKE  ==> BECAUSE YOU WANT TO PROTECT 2,000 YEAR OLD TRADITIONS. CAN YOU BELIEVE THAT ?
Source: Opindia
Recommended for you