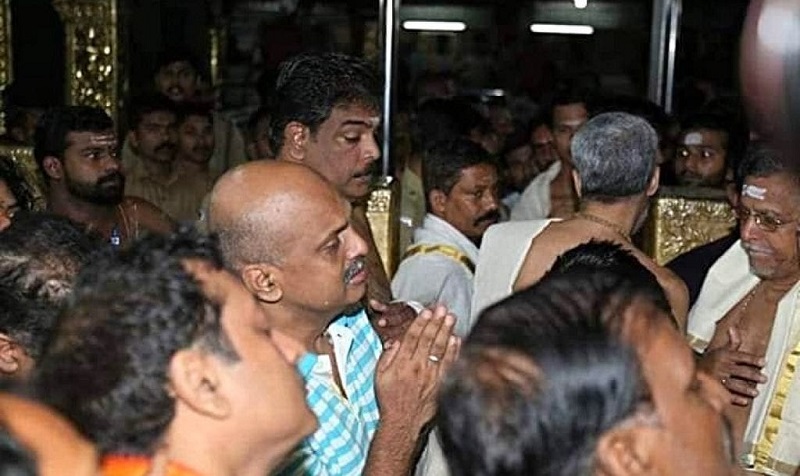 Photo courtesy: Postcard News
After the highly controversial and some might say hasty Supreme Court verdict, Kerala IGP S Sreejith stated possibly under pressure from their bosses, the Kerala Communist Government, that "the police will do their duty at any cost and will do everything possible to implement the Supreme Court verdict." The IG Police and the police force has come under heavy criticism. This officer and his crew were seen escorting women of other faiths into the temple complex (but luckily no one to gain entry) and was even seen giving his police uniform and helmet, which is against service rules.
Now it is being reported that IG Police S. Sreejith who is also a Ayyappa devotee, WHICH MEANS HE ABIDES BY LORD AYYAPPA'S WISHES ON ENTRY RESTRICTIONS, entered the temple as civilian (and not as a police officer) was seen weeping while offering prayers at the sanctum sanatorium of the temple.
It is no doubt a difficult choice, but common sense would tell you that a 1,000 year tradition should get more respect than a hasty Supreme Court decision which may eventually get overturned and if not, a law may be passed to allow devotees in a way that respects the Lord!
Source: Postcard
Recommended for you