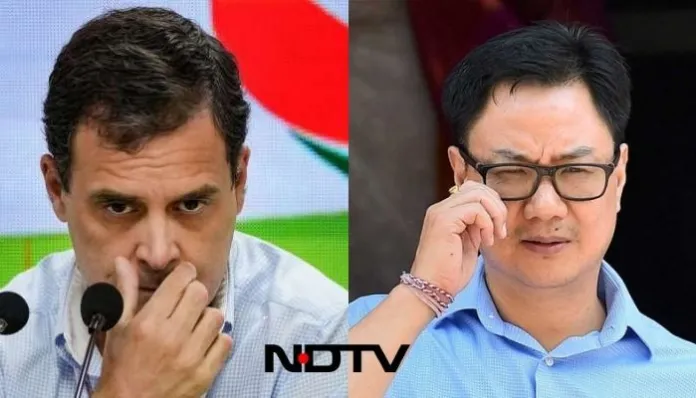 Photo courtesy: Opindia
On Sunday (November 7), Union Law Minister Kiren Rijiju slammed the Congress party and a 'mischievous media' house for claiming that China has built a village inside the territory of Arunachal Pradesh.
The Union Law Minister, who is an MP from Arunachal Pradesh, posted a tweet today saying, "Some mischievous media wrote in bold that 'China has built a village inside Arunachal' and then slightly mentioned 'at the area occupied by China in 1959'. What's your purpose?
.
Read more at: https://www.opindia.com/2021/11/kirren-rijiju-slams-ndtv-and-congress-for-fake-claims-on-chinese-village-in-arunachal/
.
Recommended for you