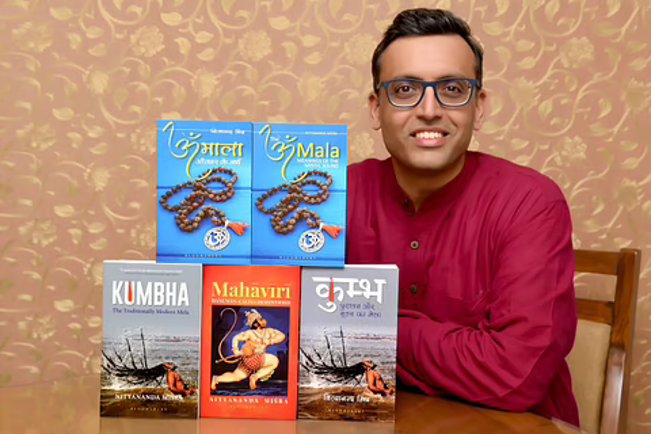 Photo courtesy: Swarajyamag
Parents wish to give unique Sanskrit names to their children but don't themselves know Sanskrit. As a result, the child is given a meaningless name or even a name with a terrible meaning. 'Aarav', which the site claims means 'in high regard of', is also the name of actor Akshay Kumar's son and was the name of the character portrayed by Kumar in his 2009 film Blue. A popular website dedicated to Hindu names, Hindunames.net, informs us that the name 'Aarav' means 'peaceful'.
Well-known Sanskrit scholar and author Nityanand Misra says it means neither. On the contrary, it means 'a noise, a howling cry, or a sound'.
.
Read more at: https://swarajyamag.com/culture/vivaan-means-a-woven-chair-not-a-ray-of-sun-how-a-scholar-is-countering-lies-around-sanskrit-baby-names
..
Recommended for you