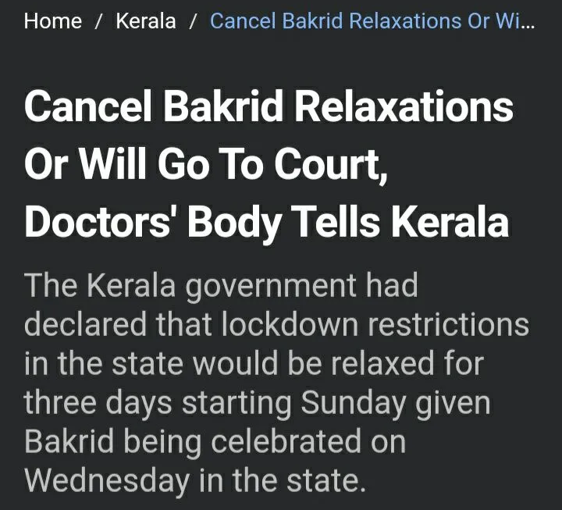 Photo courtesy: Kooapp
Doctors warn Kerala Government for relaxing restrictions during Covid Surge in the state: IMA has expressed concerns that Kerala government's relaxations ahead of Eid al-Adha, or Bakrid, will lead to mass gatherings that will worsen the Covid-19 situation in the state.
The lockdown restrictions in Kerala will be relaxed on 18, 19, and 20 July due to Eid-ul-Azha (Bakrid) Eid, which may be observed on 20 or 21 July, depending on the moon sight.
.
Read More at: https://www.kooapp.com/tag/KERALA_GOVERNMENT
.
Recommended for you