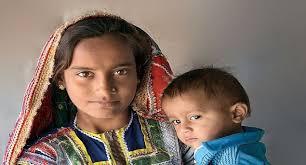 Photo courtesy: India's Tomorrow
In recent research by Lancet has established that Teen pregnancy mostly puts mother's life to danger and also severely damages the development of child growth after birth in India.
In a study published by the Lancet Child and Adolescent Health has mentioned about the child leading to underweight prevalence that is 11 % higher in children of teenage pregnancy mothers compared to the Indian adult mothers. Co-relation was established between the lack of education in the teenage mother that also leads to proper grooming up of kids.
Source: Azad India
Recommended for you