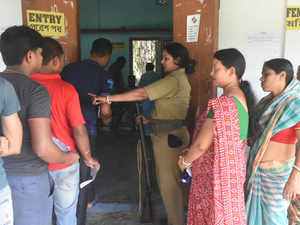 Photo courtesy: Economic Times
Poor performance of Election 2019 in Bihar for the Lok Sabha polls had the lowest voters to 50% in the first Phase of the seven phases.  The lowest voter area is Bihar among the 20 states that has undergone through the first phase of polls in Lok Sabha Elections 2019.
Six more phases of polling is left in the upcoming days to 19th May that will cover the other parts of Bihar. Chances of violence during the elections has led to divide the area into phases to carry on with a free and fair election.
Source:Economic Times
Recommended for you