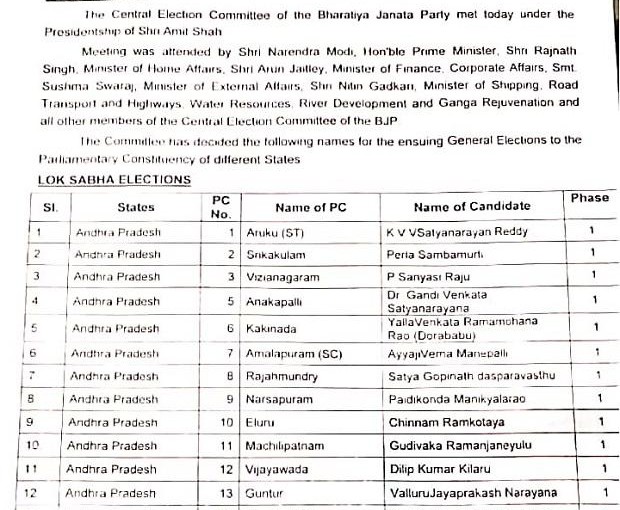 Photo courtesy: Business standard
BJP has declared the Second and Third List candidates of India contesting for the Lok Sabha Elections in 2019. Announcements are for the seat one in Assam, six seats in Maharashtra, one in Meghalaya, five seats in Odisha and 23 seats in AP. Congress released its seventh list, famous veteran actor Raj Babbar to contest from Fatehpur Sikri.
BJP is slow in releasing the party's candidates list compared to Congress Party has already released its seventh list, this is maybe the due to the candidates joining the BJP at the last moment, recently the ruling party had to renominate candidates in Maharashtra for the addition of new candidates.
Source: Business Today
Recommended for you