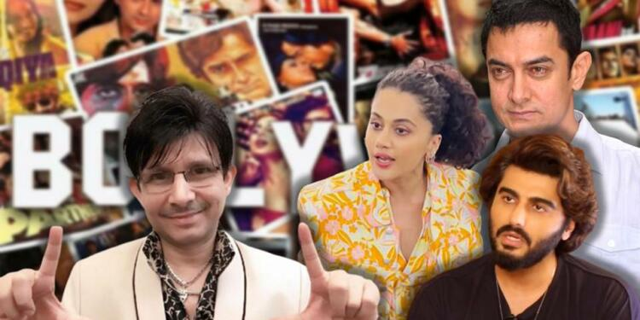 Photo courtesy: TFIPost
Controversial Bollywood actor Kamal Rashid Khan, also known as KRK, is a self-proclaimed critic. He is popular for his antics on and off the stage and keeps landing himself in controversy because of his comments and mindboggling reviews for the films.
While Bollywood is already on its knees as Laal Singh Chaddha, which was being touted as the biggest hit of the year, ended up falling flat at the box office, KRK has become a stinging pain in Bollywood's so-called celebrities' rear as he keeps adding salt to the fire through his comments and reviews.
Read more at: https://tfipost.com/2022/08/kamal-rashid-khan-a-stinging-pain-in-bollywoods-elitist-rear/
Recommended for you