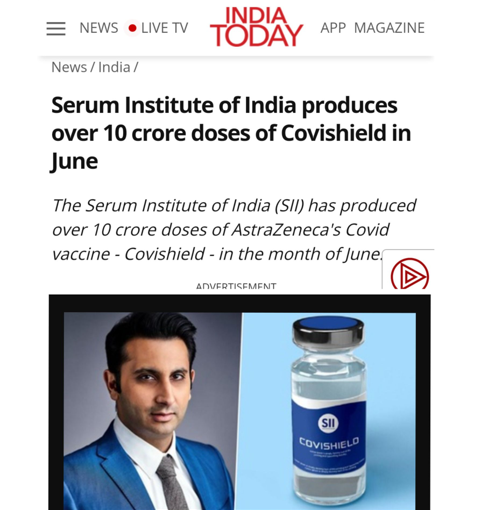 Photo courtesy: Kooapp
Another Good News :In this month of June #Serum_Institute_of_India produced more than 10 crore COVID vaccine doses… Massive ramp up👍 Last month it was around 5 crore. Serum Institute has been breaking records for producing vaccines to save the country against the deadly virus. Appreciate your country rather than running away like a coward to countries like Dubai, Canada, UK and USA, and then bragging about making dollars—factually failed in your own country and then serving another country.
.
Read more at: https://www.kooapp.com/koo/NayanJyotiHaloi/d70c530f-2e40-4dfd-9b05-3c383f5058c8
.
Recommended for you